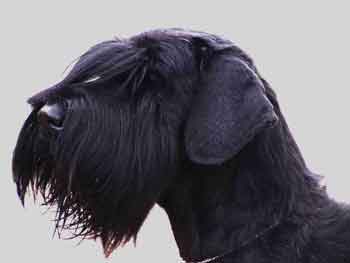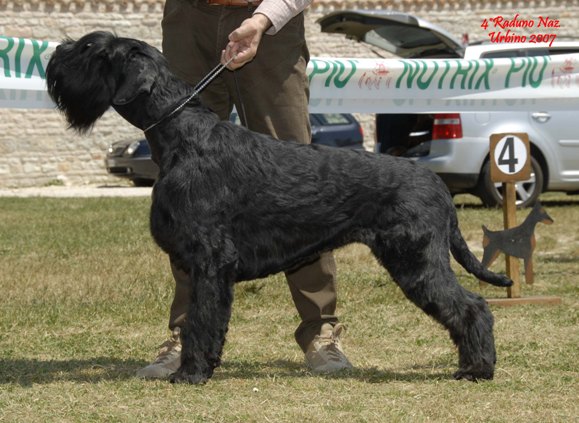 A special thanks to Daniela Vito (Tom&Jerry, Fabriano)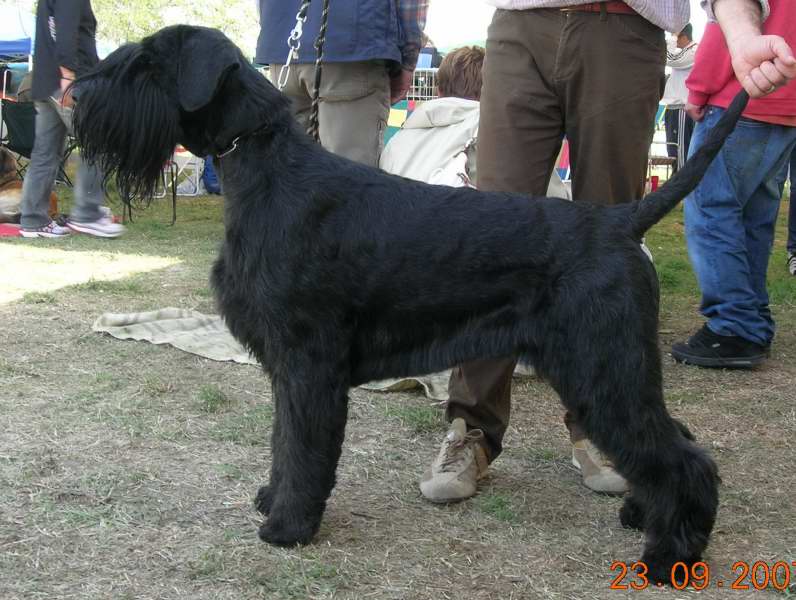 Riesenschnauzer black Faberjanus All I Want Is You, female born on 30 May 2005
Sire: Ch. Invicta ApocalypseNow
Dam: Ch. Invicta Byyourside for Faberjanus
All. Faberjanus, propr. Cianconi-Pieroni
Esposizioni in Classe Giovani:
Club show Schnauzer Club Italiano - Guastalla 11\06\06 Judge Rodi Hubental 1°Ex. Campione sociale Giovani

Dog show International of Orvieto 25\06\06 Judge Piergiovanni Staderini 1°Ex. San Marino Young Champion - Miglior Giovane

Club International ISPU - Pesaro ISPU 17\09\06 1° Ex. ISPU Sieger

Poznan 11/11/2006 Judge Hans Lhetinen - World Dog Show 2006 2°Ex. World vice-champion.
Dog show in open class:
Dog Show: Int. of Ancona 25/02/2007 Judge Luis Pinto Texeira 1° Ex. Cacib BOB

Club show CIS&P of Urbino 19/05/2007 Judge Edith Shöen 1° Ex. BOB, R/BIS

Dog Show: Int. Genova 18/11/2007 Judge Asensi Peinado 1° Ecc. CAC (valid for Monaco and France), CACIB, BOS

Dog Show: Int. Monaco 05/04/2008 Judge Steffi Kirschbichler 1° Ecc. CAC, CACIB, BOS - Princedom of Monaco Champion
Dog show in Champion class:
Dog Show: Int. Bastia Umbra (Perugia) 12/10/2008 Judge Ms. Maite L. Gonzalbo 1° Ecc. CACIB, BOB

Dog Show Int. San Marino (RSM) 23/05/2010 Judge Mr. Aramis Joey Lim. 1° Ex. CAC CACIB BOS. International Show Champion.
On March 27 2009 All I Want Is You has been mated by Ch. Faust Nergal - Owned by Lobbachtal Kennel in Germany. The litter is expected by the end od May 2009!!!